Exchange Programs
Research Exchange Foreword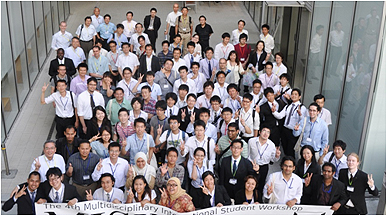 Tokyo Tech's Engineering Schools promote a number of international exchange programs for talented students, based on agreements with the overseas partner universities listed on this website. In these programs, students are dispatched to laboratories at host universities to conduct research. We believe that such experiences develop students' research fields, majors, and the mutual understanding required of future global researchers.
Prospective International Students Studying at Tokyo Tech's Engineering Schools (Inbound)
Tokyo Tech's Engineering Schools operate research-oriented summer programs designed to encourage engineering students to become internationally active in the future. The programs provide opportunities not only to be involved in researching a topic of their choice under faculty supervision, but also to experience Japanese culture and friendship. Details of the nominations are announced to partner universities only.
Tokyo Tech Engineering Schools' Students Studying Abroad (Outbound)
Tokyo Tech's Engineering Schools offer several kinds of study abroad programs such as summer-term schools and tailor-made research internships.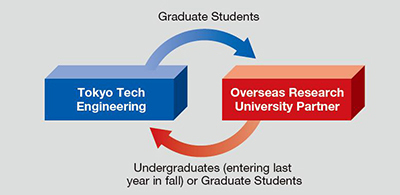 School of Engineering: School-to-School Agreements
Tokyo Tech School of Engineering has a number of agreements with leading universities worldwide with whom we regularly send and receive students.
School of Engineering
School of Materials and Chemical Technology
School of Environment and Society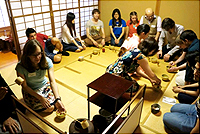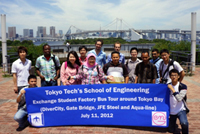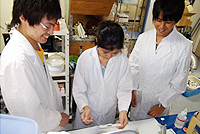 Exchange Programs for students in Engineering Schools
Summer Exchange Research Program (SERP) in Departmental Programs began in 2005, and is an overseas summer exchange program for several months with EU and US partner universities. Participants must be enrolled at a university among them and apply through their home university SERP coordinator. Funding for the exchange is provided by the dispatching university or by the participant.
The Asia-Oceania Top University League on Engineering (AOTULE) was founded in 2007, consisting of engineering programs at 12 research universities. A graduate student workshop and Dean's Meeting are held annually. For further information on the AOTULE
The Asia-Oceania Strategic Universities Exchange Program (AOSU) was initiated in 2016, aiming to establish strategic partnership network between Tokyo Tech Engineering Schools and rising universities in Asia-Oceania area, and to consequently enhance mutual student mobility with the partners in the engineering area. The program is designed to enable participating students to broaden their international research experience and build cross-cultural competence.

Partner Universities:
1. National Taiwan University of Science and Technology (Taiwan)
2. National Cheng Kung University (Taiwan)
3. Wuhan University of Technology (China)
4. Singapore University of Technology and Design(Singapore)
5. Thammasat University (Thailand)

Activities